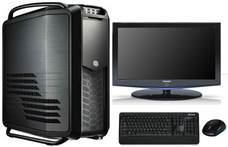 Examiners F.R.I.E.N.D. LAB Kit
By tapping into years of field experience from both a law enforcement and commercial side C.I.T.S. has developed a best of breed lab acquisition system that would cater for almost all digital seizure and investigative work.  In an industry known for its acronyms the system was branded as the Examiners F.R.I.E.N.D. (Forensic Response Incident Evidence Notation Device). The Examiners F.R.I.E.N.D. are currently in its 5th revision and has been extensively field tested.  The aim is to provide the investigator with the highest performance system possible wrt possessing, storage and data transfer.

The C.I.T.S. F.R.I.E.N.D. systems are almost exclusively used by the forensic units of both the SA Police Service (SAPS) and SA Revenue Service (SARS) and is fast becoming an industry standard.

The F.R.I.E.N.D. kit is a preconfigured turnkey digital forensic solution with the investigator as the only missing element.

Key Features:
F.R.I.E.N.D System
23" High contrast LCD/LED Monitor

 Wireless Keyboard & Mouse  Latest Intel i7  CPU & main board architecture

 Multiple processing cores

 64 Gigs of high-speed RAM

 1 x 512GB SSD Drive dedicated for OS &  application, 2 x 3 Terabyte HDD's of additional  storage space

 High performance PCIx video display

1Gb LAN / USB2.0 / USB3.0 /IEEE1394 / eSATA ports allowing high performance write blocking and transfer to & from external storage.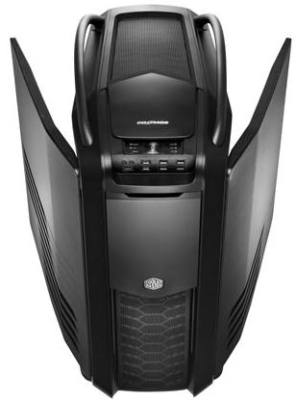 Robust Enclosure
​

The FRIEND is shipped in a high quality robust aluminium enclosure with an optimal air flow design to accommodate this high performance machine. Additionally the FRIEND ships with a 600w power supply to ensure adequate power to all on-board and attached devices. The FRIEND consists of a removable bay for quick access to additional SATA drives. Also added is an internal speaker giving the investigator the option to listen to audio clips without having extra devices connected.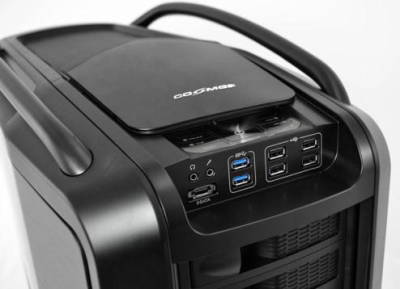 Software Options
Depending on the configuration the following software is included:

Windows7 Professional/Ultimate 64bit – Licenced

 Microsoft Office 2010 Professional – Licenced

 Latest version of EnCase Forensics with 1yr OEM support

 As well as many other forensically useful freeware utilities
Advanced Write Blocking
Tableau Write blocking devices Host Interfaces: 

FireWire 400 & 800/eSATA, USB2

Target Interfaces: 

Native IDE/PATA, SATA, microSATA & USB

1.8" Toshiba ZIF drive adapter

1.8" Hitachi ZIF drive adapter

2.5" laptop drive adapter

1.8" Toshiba drive adapter